It's been a minute! This is not a New Years resolution or anything, just life has finally calmed down since we last spoke. Anyway, more about that some other time - as is tradition (outside of last year, which was swallowed by wedding planning, moving, starting a new job, etc) here are my top 20 albums of the year 2018, spotify playlist at the bottom of the list or you can access here.

RIYL: Daughter, Eisley, Tegan and Sara
Standout Track(s): "MJ", "Set It Free"
The Minnesota duo perfected their electro-indie sounds with Saved, providing a big step from their emo-pop sound to a more polished, sonically-pleasing indie blowout as if Daughter went left of center towards Imogen Heap will a sprinkling of Eisley and Stars. The 6 year wait between their debut and this album was worth it with this finalized product. (Label: Trans Records)
19. The Wealthy West – The Right Regrets
RIYL: Paper Route, Drew Holcomb & the Neighbors, The Rocketboys
Standout Track(s): "Wasting Time", "I'll See You Again"
From the opening chords of "Wasting Time", you can tell The Wealthy West went all-in with a more formulated, alt-indie sound without losing the signature soft vocals. There are a few songs that don't resonate with me like the others, but minor footnote in the scheme of things and not something to take away from a really great, carefree listen. (Label: Independent)
18. Juice WRLD – Goodbye & Good Riddance
RIYL: Lil Uzi Vert, Post Malone, Travis Scott
Standout Track(s): "Lucid Dreams", "I'm Still
Well… couldn't say I saw emo rap becoming something mainstream, but Juice WRLD helped make that happen. As my wife can attest to, "Lucid Dreams" was spun on the regular around our house the last few months. Certainly one to keep an eye on moving forward. (Label: Interscope)
17. Mitski – Be the Cowboy
RIYL: Japanese Breakfast, Alvvys, Car Seat Headrest
Standout Track(s): "Nobody", "Two Slow Dancers"
Read any other EOTY lists? Chances are you saw this on that list. This one didn't click with me as quickly as a lot of the others on this list, but a few months with it, I understand the hype and understand the praise of this album. It's good. Really good. Mitski should be on the shortlist for the fest circuit this year, and on the 'must watch' list of everyone. (Label: Dead Oceans)
16. Rolling Blackouts Coastal Fever – Hope Downs
RIYL: Real Estate, The Strokes Room on Fire era, Cloud Nothings
Standout Track(s): "Cappuccino City", "Talking Straight"
The confidence and self-assurance of this debut album is incredible. 2017's EP The Fresh Press was a warm up and introduction for how good these guys could be. The indie surf rock vibes slay, and these Aussies have a bright future ahead of them. Consider this an auditory vacation. (Label: Sub Pop)
15. The Wind and the Wave – Human Beings Let You Down
RIYL: Jamestown Revival, The Lone Bellow, Shovels & Rope
Standout Track(s): "Human Beings", "Neon Prayer Flags"
Austin's own The Wind and the Wave continue to do what they do best: fuse indie-alt sounds with catchy pop-driven hooks and flowing vocals primed for the radio. "Human Beings" is just a down right catchy song, and the album is a solid listen from start to finish for the indie pop lover. Also - is it just me or do I hear some Kacey influence? (Label: Independent)
14. Middle Kids – Lost Friends
RIYL: Maggie Rogers, HAIM, Angus Stone
Standout Track(s): "Edge of Town", "Tell Me Something", "So Long, Farewell, I'm Gone"
This is one of the most essential indie albums released this year for my money. Ballads, anthems, singalongs – it's got a bit of everything you could hope for with little-to-no filler. The Sydney trio have opened for Ryan Adams and Bloc Party both, and elements of this disc reflect the influence of those artists. (Label: Domino Records)
RIYL: Grizzly Bear, Angel Olsen, Animal Collective
Standout Track(s): "Lemon Glow", "Pay No Mind", "Drunk in LA"
If Middle Kids released one of the most essential indie albums of the year, Beach House released the most essential indie album of the year. Teen Dream in 2010 will be an album that is always hard to beat in my eyes, but 7 gets awful close, and with time could surpass it as a discography favorite. It's sonically spacey, but in all the right ways. Enjoy the float. (Label: Sub Pop)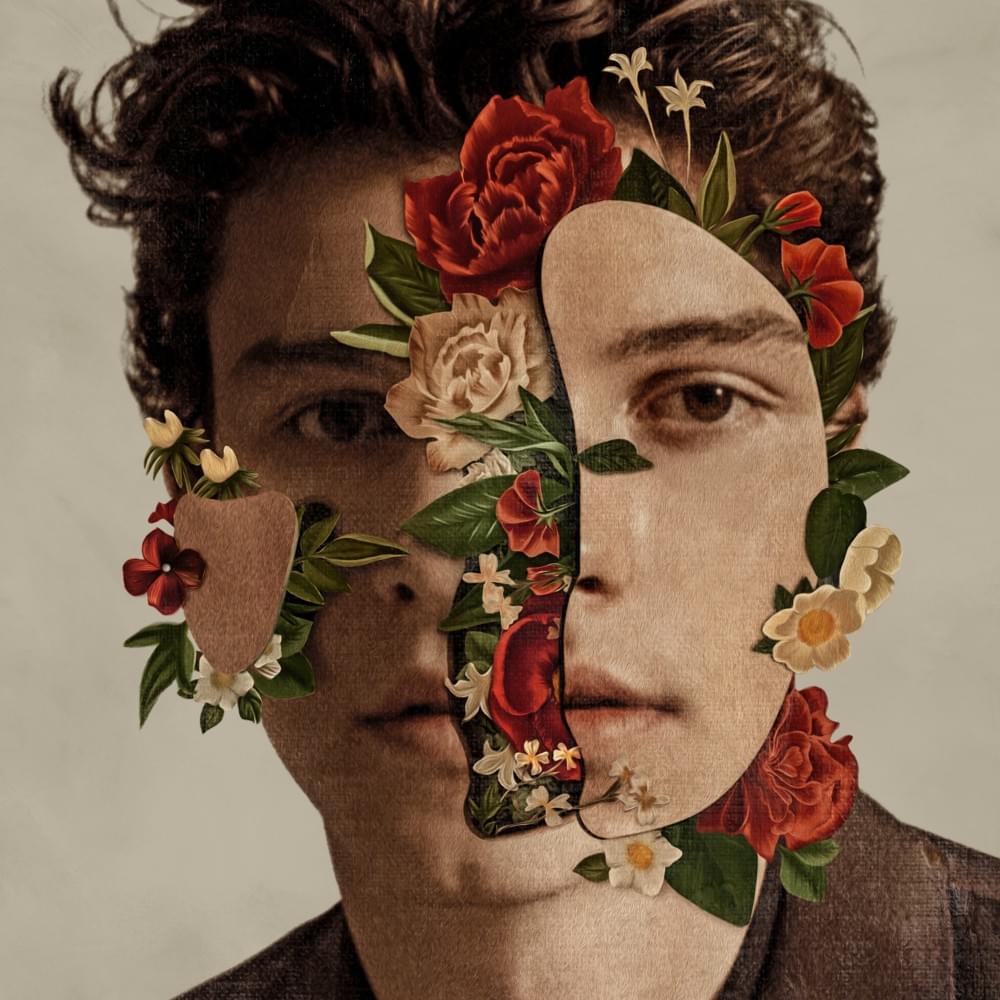 12. Shawn Mendes – Self-Titled
RIYL: Justin Timberlake, John Mayer, Charlie Puth
Standout Track(s): "Why", "Where Were You in the Morning?", "In My Blood"
This one surprised me. Previous hits like "Mercy" caught my attention, but this album as a collective was brilliantly done. I know him and John Mayer are friends, but I get a lot of JM vibes (Timberlake too) off this disc, especially "Where Were You in the Morning" and "Like To Be You", which Mayer helped produce. His segment on CBS Sunday Morning was also a delight, as an added bonus. At 19, Mendes is the next big thing in pop music who'll be around for a while. (Label: Island Records)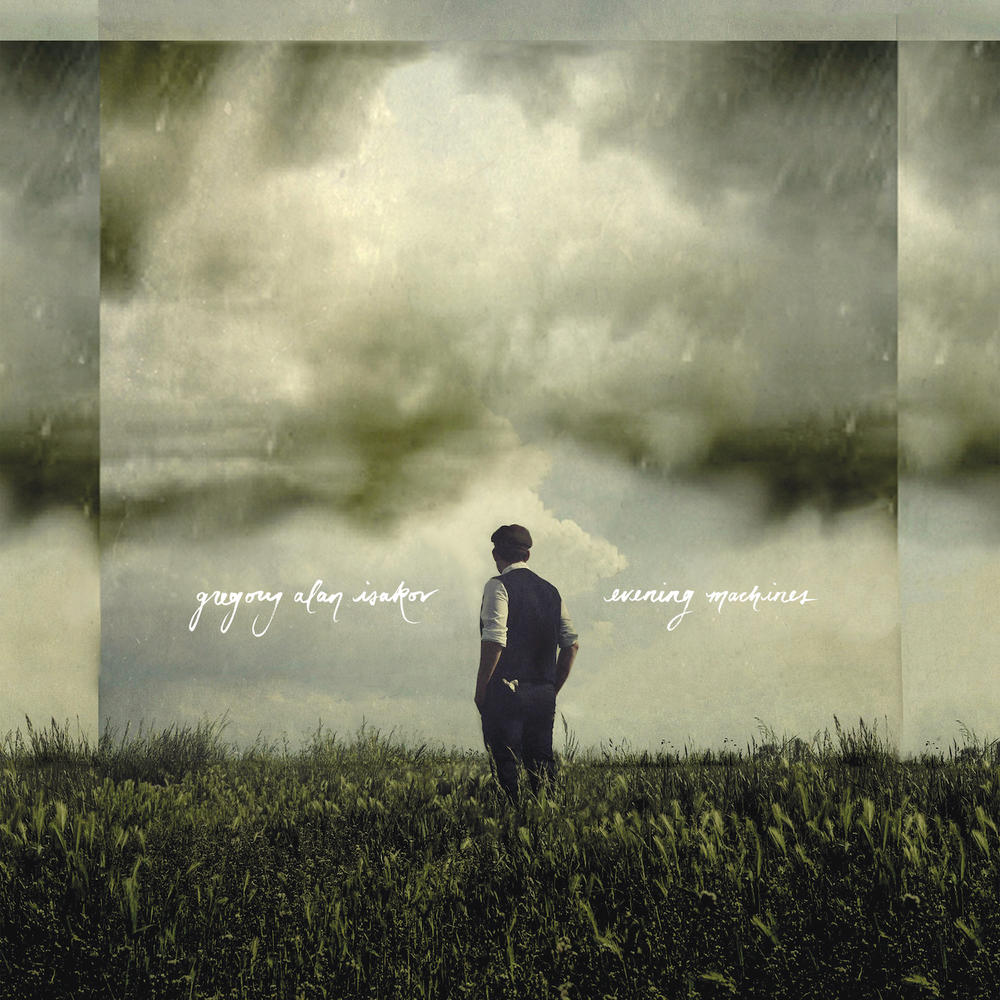 11. Gregory Alan Isakov – Evening Machines
RIYL: Iron & Wine, Damien Rice, The Head & the Heart
Standout Track(s): "Chemicals", "Too Far Away", "San Luis"
"Was it just… chemicals…" From the second I heard Gregory Alan sing that on the aptly titled "Chemicals", I knew I was in for a treat and my folkish songwriter loving heart would be filled by this album. Needless to say, it did not disappoint. It's a very easy, chilled out listen, but I would expect nothing less from GAI. Take a night drive or a long road trip and let this fill the air. (Label: Dualtone)
10. The Carters – Everything is Love
RIYL: Beyoncé, Jay-Z, Blue Ivy
Standout Track(s): "Summer", "Apeshit", "Friends"
There is so much to like about this album. However, it was "Summer" that hooked me. The simple beat, the floating vocals of Beyoncé – from there I was hooked. Beautifully crafted album with elements to please both the Beyoncé fans and the Jay-Z fans, and even the casual listener who doesn't tend to gravitate towards either artist. The best of all worlds. (Label: Roc Nation)
09. Glorietta – Self-Titled
RIYL: Shakey Graves, Noah Gundersen, Jason Isbell
Standout Track(s): "Lincoln Creek", "Sinking Ship", "Golden Lonesome"
The rootsy supergroup comprised of Matthew Logan Vasquez (of Delta Spirit fame), Noah Gundersen, Dave Ramirez, and a plethora of other rotating artists dropped this gem on us in Q4, picking up steam to wrap the season with NPR and spotify alike. If you haven't given this folk fancy a spin, do yourself a favor now. (Label: Nine Mile Records)
08. Family and Friends – Felix Culpa
RIYL: The Oh Hellos, Caamp, Judah & the Lion
Standout Track(s): "Shivers", "PRSM", "Ouroboros"
From start to finish, I enjoyed every single song on this album. It's not overly new, but just the way Family and Friends executed was perfect to my ears. Elements of heaviness, male/female vocal duals, stripped, raw, horns, riffed-up guitars – it has it all. Indie folk goodness with dashes of genre bending. A mirepoix of sound if you will. (Label: Independent)
07. boygenius – Self-Titled
RIYL: Julien Baker, Soccer Mommy, Lucy Dacus
Standout Track(s): "Stay Down", "Me & My Dog", "Bite the Hand"
The trio of Julien Baker, Phoebe Bridgers, and Lucy Dacus formed an all-mighty triple threat of indie female power to release one of the best works of the year. All queens in the spectrum of the indie world on their own, the combination of three talents into one was showcased on this mini album, 6-song release. All we can hope for now is that we get a full length sooner rather than later with how good this one was. (Label: Matador)
RIYL: Noname, Ab-Soul, Chance the Rapper
Standout Track(s): "Smile", "Prom / King", "Fighter"
Chicago's own Saba crafted one hell of an album out of grief. The concept album itself is one that hurts, and for anyone who has lived in Chicago and has seen a beautiful city split with gang and racial tension, the paradox of feeling is enormous. "Prom / King" struck me on first listen and is still incredibly difficult to listen to, with "Smile" and "Fighter" both being tremendously penned. In those moments of difficulty – the result blossoms something beautiful. (Label: Independent)
05. The Teskey Brothers – Half Mile Harvest
RIYL: Anderson East, Leon Bridges, Charles Bradley
Standout Track(s): "I Get Up", "Pain and Misery", "Hard Feeling"
Take some of the guitar wails of old school blues and mix it with a gritty voice somewhere between the rocky Anderson East and the smooth Amos Lee, and you have The Teskey Brothers. The Aussie's carry the rootsy blues sound that is raw, untamed, and downright stunning. If you don't listen to any other album on the list this year, this is the one I'd suggest. It's that impressive of a debut. (Label: Glassnote)
04. MuteMath– Voice in the Silence
RIYL: Joywave, Twenty One Pilots, Switchfoot
Standout Track(s): "Work of Art", "Distance", "Kings"
Look – is this the best MM "album" released? No. But, is the presumably the last MM album? Yes. What was released as a "B-Sides" type album spanning the bands entire career, for the fan in me this is a proper goodbye to a chapter that spans nearly 10 years with many emotions, concerts, and memories attached to them. Hearing reworked pieces from songs that have been floating around for years made this album worth it and a true retrospective. While the vinyl was released with 4 additional tracks to make it an 8-track album, the digital release was kept to 4 to give true fans a true farewell gift, listened to the way Paul wanted them presented. Here's a toast to MuteMath – wherever life leads you next. (Label: Wojtek)
03. Dermot Kennedy – Mike Dean Presents
RIYL: Glen Hansard, Dean Lewis, Lewis Capaldi
Standout Track(s): "Young & Free", "Power Over Me", "Couldn't Tell"
If there is one artist that made a meteoric rise in 2018 coming off hype in '17, it's none other than Dermot. Doves & Ravens was a masterpiece of an EP, and Mike Dean Presents carries the torch for what is to come for Dermot. Swelling, strong vocals in the same vain as Irish songwriters before him like Foy Vance and Glen Hansard, the raw power in the vocals carries this album/EP (note: I'm technically considering 'Power Over Me' and the cover of Kanye's 'Heartless' in with this album) along with the undertones of hip-hop production producer Mike Dean (best known for his work in hip-hop recording/mixing everyone from Kanye West, Beyoncé, Frank Ocean, Travis Scott to Jay-Z and 2Pac), which cultivate in something uniquely special. Dermot took a batch of songs that he didn't see as being final products on his upcoming album and dropped this little ditty, followed by many festivals this summer (including Lolla) and a sold-out US tour. Dermot is on the cusp of breaking out. (Label: Riggins Records/Interscope)
02. The 1975 – A Brief Inquiry into Online Relationships
RIYL: The Neighbourhood, Sir Sly, Bleachers
Standout Track(s): "Love It If We Made It", "I Like America & America Likes Me", "It's Not Living"
If you know me, you know I have been an advocate for The 1975 dating back to their time as BIGSLEEP. The potential has always been there, soaked in the heavy British accent and whirling, floating synth-guitars. I Like It When You Sleep… was a near perfect album for me, that I was a bit nervous to hear how they could possibly top it. While A Brief Inquiry is still very much growing on me, with it being a late November/early December release, it's clear the elements of this being another banger are there. The album is overwhelming yet essential to the direction indie-alt driven pop rock is heading. At times manic, it's the beauty in the sum of its parts that add up as each song stands on its own uniquely, but altogether blossoms a wonderful, smart disc. Lyrically, if you can turn Trump tweets (Thank you Kanye, very cool!) into a song, you deserve my ear. Give "Love It If We Made It" a listen and find the entire verse about Trump quotes. (Label: Polydor/Interscope)
01. Kacey Musgraves – Golden Hour
RIYL: 90s era Sheryl Crow, Maren Morris, John Mayer
Standout Track(s): "Oh, What A World", "Lonely Weekend", "Slow Burn"
If you have read any EOTY list and it did not contain this gem, then you should stop reading immediately. East Texas' own queen of kaleidoscopic textured, shimmery, country pop fusion. So where does Golden Hour fit into the spectrum of modern-day country? SPIN summed it up nicely with saying "At times it recalls the aquatic haze of Madonna's Ray of Light, and at others the open-highway rumbling of the War on Drugs." It's the psychedelic bend met with the retro soul of her idols with splashes of that country twang she rose to fame with. Musgraves noted the thought for this album of: "If Sade made a country album, what would it sound like?"
Exactly like this.
If the Grammys aren't about Musgraves this year, then I have lost hope in the organization I am a part of. This album is special, truly a career-defining listen that I've spun upwards of 50 times from front to back since its March release. The slowburn of the album is magical, and as captivating now to me as it was those first few listens. There is always something new to hear, to explore, and to become enthralled with. (Label: UMG)